Hebei Shida Seal Group can extrude custom profiles, seals, and gaskets from thermoplastic vulcanizates (TPV) materials like Santoprene for a variety of markets like construction, automotive, HVAC and OEM markets.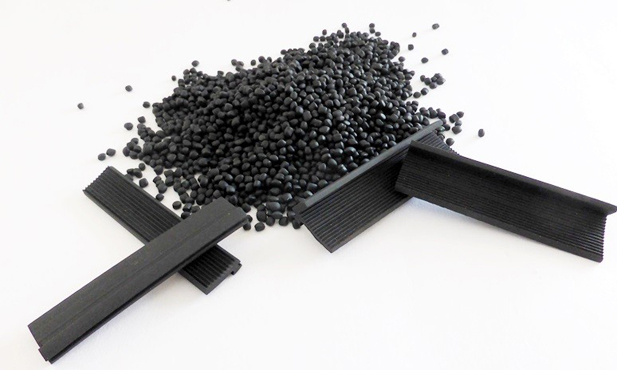 Hebei Shida Seal Group has the capabilities to meet any TPV extrusions requirement. From standard profiles to highly intricate shapes, you can rely on our experience to assure that quality  parts will be delivered on time and at the right price. Whatever your TPV extrusions application, we can help.
Capabilities and TPV Benefits:

Custom Design or Profile

Continuous or Cut to Length

Secondary Die Cutting

Pressure Sensitive Adhesives

Heat Activated Adhesives

Vulcanized Splicing & Corner Molding

Urethane Slip Coating

High Temperature and Weathering Resistance

Oil and Chemical Resistance

Lightweight and Design Flexibility

Excellent Sealing Properties

Excellent Weather and Shock Protection

Superior Aging Characteristics

Markets and Products:

HVAC:

Access Door Gaskets

Screw Cover Gasket

Duct/Pipe Seals

Weather-stripping & Gaskets

Edge Guards

Automotive:

Door Seals

Rocker Panel Seal & Roof Line Seal

Tail Gate Seal, Weatherstrips

Cowl Seal & Hood to Radiator Seal

Glass Run Channels, Weatherseals

Industrial OEM:

Access Door Panel Seal

Dynamic Seal with Mounting Tape and Slipcoat

Spill Containment Seal for Wind Generator

Bearing Block

Glazing:

Curtainwall Glazing Seals

Storefront Glazing Seals

Setting Blocks

Anti-walk spacers

Weep baffles
Tip: Thermoplastic Vulcanizates (TPV) are a special class of TPE that contains a cross linked rubber phase dispersed within a thermoplastic polymer phase. TPV compound are chemically cross linked with PP / EPDM, in which EPDM is dynamically cross linked and dispersed in polypropylene phase. The compound is dry and free flowing as it is in granule form. TPV compound comes in different hardness ranging from Shore 'A' 40 to Shore 'D' 60 and TPV is suitable for extrusion, injection moulding, and blow moulding applications.