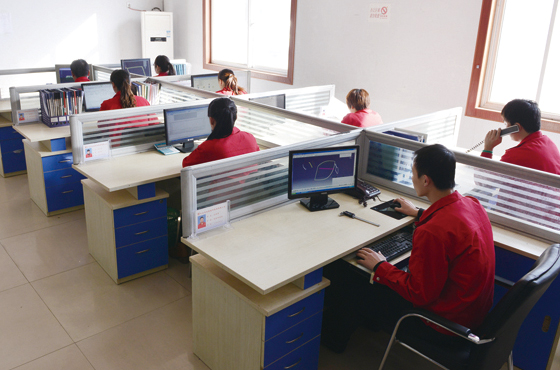 Hebei Shida Seal Group is committed to providing its customers with the best sealing products, resulting from intense research and development efforts. We maintain close partnerships with leading vehicle manufacturers (OEM's), material suppliers, institutes, universities and other companies to strengthen R&D activities and explore new materials and new processes.
We have a team of experienced engineers who excel in all phases from product design, manufacturing process design, product test, quality management system to creative manufacturing equipment design, and can undertake entire product development program (automotive weatherstrips and seals including door seals – door and body mounted, door glass runs, hood seals, trunk / liftgate / deck lid seals, door belts,etc.
Our highly qualified employees with excellent skills, abilities, and performance form the foundation of high-quality products we take pride in.
We guarantee all products are manufactured meeting strictest technical specifications and requirements and use CAD/CAE softwares to design and develop products, and conduct a series of analysis:
Simulation and analysis of polymer flow in extruder;

Rubber profile structure analysis;

FEA (finite element analysis);

Simulation of automotive weatherstrip assembly.

Simulation and analysis of polymer flow in extruder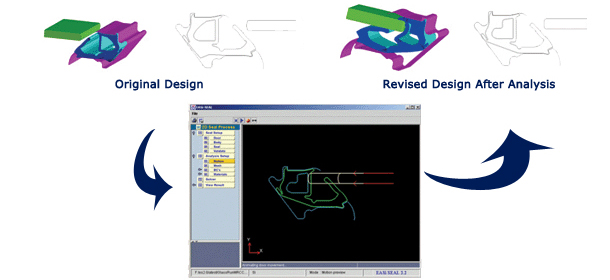 Rubber profile structure analysis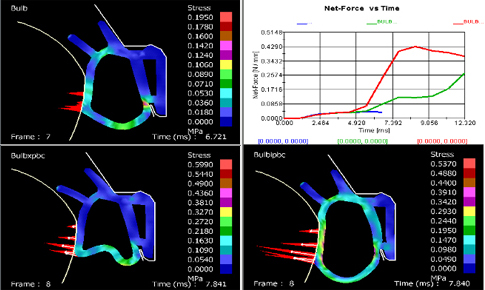 Finite element analysis (FEA)

Simulation of automotive weatherstrip assembly