Hebei Shida Seal Group can manufacture a wide spectrum of molded rubber parts like wiring harness grommets, wiring harness door rubber grommets, ABS wiring grommets, dumbbell grommets, wire harness grommets and rubber grommets used to protect an automotive wiring harness passing through an aperture in a metal structure of a vehicle.
The mostly used material is EPDM dense rubber and our custom EPDM rubber compound features very good compression set, high tensile strength, excellent weathering, ozone, UV, water, steam, high and low temperature resistance. 
Most grommets are molded entirely from rubber while others are a hybrid of rubber and metal materials. Our wiring harness grommets are used for manufacturing automobiles, commercial trucks and agriculture vehicles.
Types of wiring harness grommets:
| | | |
| --- | --- | --- |
| Door Bellow Grommets | Wiper Grommets | Wheelhouse grommets |
| Firewall Grommets | Sound Isolation Grommets | Dash Grommets |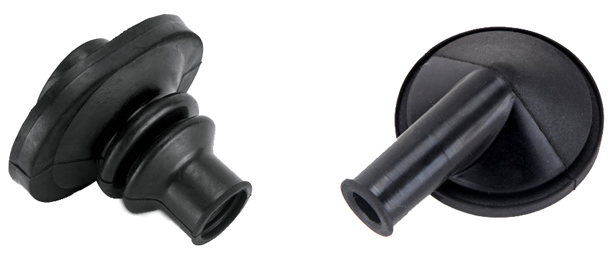 We manufacture rubber grommets for vehicles according to samples or drawings. Please feel free to Contact Us for prices!